Claudia's Philosphy
[pullquote align=center]
I specialise in result driven pampering treatments, and advanced skin revision, and have the firm belief that every skin needs an individual approach, in order to achieve optimal results. Therefore I would recommend you discuss your requirements with me, before deciding upon a particular treatment, in order to guarantee that your expectations will not only be fulfilled, but exceeded!
[/pullquote]
[hr]
NEW! Dr. Schrammek – GREEN PEEL® Energy
(not performed during the summer month)
[columns] [span6]
This powerful peel with zero peeling effect, was first created by Christine Schrammek more than 60 years ago. Its basis is a mixture of eight specific herbs containing enzymes, minerals and vitamins, which are massaged into the skin. 100% natural, GREEN PEEL® Energy provides your skin with the natural energy it needs to renew the cells.
[/span6][span6]
It stimulates blood circulation and metabolism and thus leads to a natural improvement of the skin texture without any peeling effect or downtime. Reducing age-related skin appearances as well as impurities, scarring and pigment disorders. The treatment visibly improves the skin's appearance and harmonises its surface, while simultaneously tightening and firming the face & neck area.
Check out "Beauty treatments to try" by Janetta MacKay, Viva 14.10.18
[/span6][/columns]
[columns] [span6]

[/span6][span6]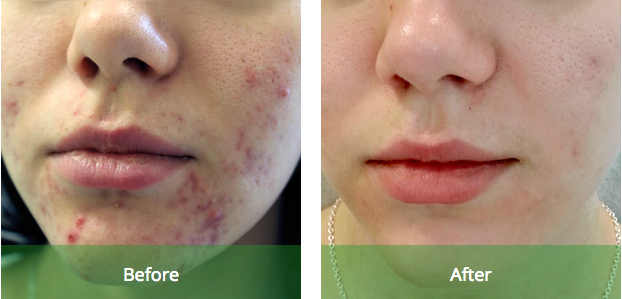 [/span6][/columns]
For optimal results:
Ideal as a repeated, intensive salon treatment of four sessions 2 – 3 weeks apart.
~60 min, $180.00
Package deal: 4 treatments + 7 ampoules for homecare $700.00
Back massage can be added on for $20 per session
---
New! Biotulin Intense Firming Treatment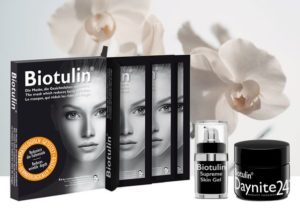 Biotulin Supreme Skin Gel was first made famous by Duchess Kate, who recommended it since to Michelle Obama & her sister in law Duchess Meghan.
This world's first facial using the Biotulin range is now available at Alegria Beautyfarm. This amazing treatment is taking advantage of the main active ingredient Spilanthol, an extract of a herb Paracress with similar effect as injections of Botulinum Toxin. However it is not working on the nerve endings but relaxes the muscle/s. The content of Blady Grass and Hyaluron is filling up your skin's moisture level and act like fillers. The treatment leaves your skin firm and deeply moisturised.
Inclusion:
Back massage
Cleansing
Exfoliation
Massage
Mask
Finish off with UV30 protection
Duration: ~ 110 min   Cost: $175.00
More info and to learn more how Biotulin works?
DECLÉOR Aromatic Face Rituals | SKIN. BODY. MIND.

[columns] [span6]
DECLÉOR's holistic approach to beauty combines quality and excellence using 100% pure Essential Oils with natural Plant Extracts. The face and body skin care products and professional treatments are designed to work in harmony with your lifestyle, relaxing mind and body for the ultimate rejuvenation experience.
[/span6][span6]
Each of our treatments features the distinctive DECLÉOR style which you will find in DECLÉOR worldwide: A complimentary welcoming Aromatic (back) Massage Ritual with DECLÉOR AromessenceTM & arm/hand massage during tailor-made treatments. (Also included is an eyebrow tidy – $10 add on for new shape).
[/span6][/columns]
[hr]
DECLÉOR Aroma Expert Facial
Decleor 'Expert Facials' are tailored to your skin ~100 min, $175.00

Aromaplastie
This prescriptive facial is tailor made to every skin type and is an indispensable treatment step to restore perfect balance and essential well-being to your skin. A multi-vitamin treatment with a delicious and surprising texture which comforts, nourishes and relaxes with 100% natural flax seeds, wheat germ and sunflower seeds.
~100 min, $170.00
[hr]
Advanced Skin Revision
CIRCADIA
Founded by Dr. Peter T. Pugliese, a pioneer of cosmetic research, education and formulation in the USA since the 1970's. His range bottles his philosophy that the amalgamation of science and nature gives us the fundamental concept for creating products for skin, health  and longevity. Only ingredients proven by science are used in the formulation of Circadia.
Fire & Ice Advanced Skin Revision Treatment
This skin revision facial begins with a gentle, fruit acid peel for deep exfoliation. The skin physically heats up to open pores and stimulate blood flow. Next a gel-like mask of intensely moisture-boosting snow algae & skin-regenerative, anti-oxidant rich Spirulina algae is applied to the open pores, for optimal ingredient absorption, before cooling down the skin and stimulating collagen & elastin production.
The result: brighter, plumper skin with a more even complexion. 
~ 75 min, $155.00
~ 90 min including back massage $175.00
KLAPP Treatments
German KLAPP Cosmetics is a pioneer in the world of beauty and stands for innovative cosmetic treatments ahead of their time. Over 30 years of experience and continuous research and development of new high-tech active ingredients and methods, always resulting in the highest treatment success.
A KLAPP treatment is chosen to suit your skin needs and includes a back massage.
90-110 min, $175.00
[hr]
Skin DNA Testing
SkinDNA ™ is a revolutionary DNA laboratory test that examines 16 genetic markers (SNPs) in 5 categories associated with skin aging:
  Firmness + Elasticity
  Wrinkling (A.G.E.)
  Sun Damage + Pigmentation
  Free Radical Damage
  Sensitivity + Inflammation
All it takes is a swab from the inside of your cheek which is sent to the lab. Receive your personal SkinDNA report to to uncover what your genes reveal about the future of your skin, and use this information to select the perfect skin care products, as prescribed by science.
Swab, report, analysis, consultation & prescription.
$299.00
[hr]
Massage
[columns] [span6]
Balinese Therapeutic Massage
(for women only)
An oil-based table massage, using a style of deep tissue touch, combined with long kneading, soothing strokes and energy awareness. A session of this massage is enough to leave you feeling relaxed, refreshed, rejuvenated and re-energised. It will improve your clarity of mind, calm your nerves and balance your mental state.
~ 75 min, $125.00
The Finishing Touches
[columns] [span6]
Eyes & Brows
An eye brow tidy is included with every facial. The following are available as part of a facial.
Brow shape $15.00
Lash tint $20.00
Brow & lash tint $30.00
[/span6][span6]
Facial Hair Removal
Depil-8 is a professional hair removal system designed for facial hair. Not suitable for Indian, Asian and very thin skintypes.
Upper lip $35.00
Upper lip & chin $55.00
Upper lip, chin & cheeks $90.00
[/span6][/columns]
[hr]
Cancellation Policy
Being a small business, cancellations have a significant impact on us, therefore we need to apply our cancellation policy and trust you understand our need to do so. Therefore, please advise us at least 24 hours prior to your appointment if you need to change, cancel or reschedule your appointment, otherwise a cancellation fee of 100% of the cost of the treatment will be charged, or your gift voucher fully redeemed.

Mobile phones
As we want you leave Alegria Beautyfarm as relaxed as possible, we kindly request that you ensure your mobile phone is switched off during an appointment.